From November 21st to 23rd, 2017, the Chairman Mr. Kingston Wen of Chinabidders and Projects Operation Director Ms. Lucia Wei, along with the VIP management team of CSDC (China Ship Design and Research Center Co., Ltd) including Mr. Li Zhonggang, Vice President and Mr. Liu Shuyang, Deputy Manager of Ship Design Department; Ms. Liang Shuang, Business Manager of China Shipbuilding & Offshore International Co., Ltd. and Mr. Dong Jianfeng, Vice Manager of Business Department of Dalian Shipbuilding Industry Co., Ltd., held important meetings with the major officials of Bangladesh government including Mr. Shajahan Khan, Minister of the Shipping Ministry and Mr. Mohammad Nazmul Abedin, Vice Secretary of the Ministry of Power, Mr. Hassan Mahmood, Ex-Minister of Energy and Mineral Resources at Bangladesh Secretariat, Dhaka. A wide range of topics and issues regarding investment opportunities in Bangladesh and cooperation in the fields of power and energy, oil and gas and shipbuilding industries were discussed.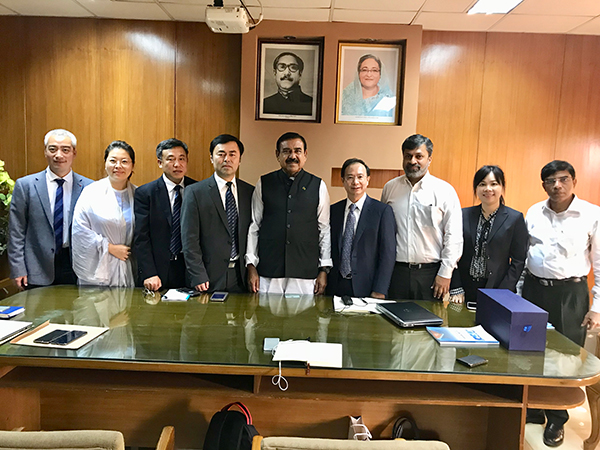 Chairman of Chinabidders Mr. Kingston Wen expressed that Chinabidders has achieved a lot from this visit, not only established deep friendship and cooperation with the local government and partners but also opened a new door for expansion of business development in Bangladesh, especially in the sector of transportation, power and energy industries. In the near future, Chinabidders will develop some unique projects with high returns and low risks and spare no efforts to provide more cooperation chances with Bangladesh for the members of Chinabidders.
Bangladesh, having a population of approximate 160 million, is the most densely populated country in the world. For last 23 years from 1994 to 2016, Bangladesh GDP Growth Rate averaged 5.69 percent, reaching an all time high of 7.11 percent in 2016 and keeping the momentum for further growing. 40 Years ago, before its independence, 80% of the country's population led a life below the poverty line, while the number is below 30% today, and the trade volume doubles every five years averagely, especially under the frame of "Belt and Road Initiative", the investment from China has injected new energy for Bangladesh.
With the growth of economy, huge demands for the industrial development has risen, thus forming huge investment potential and opportunities in the whole industrial chain of Bangladesh.
Through this business visit, the team of Chinabidders has seen the emerging golden opportunities in industries of shipbuilding, power generation with natural gas, wind power, solar energy and solid waste to energy, LPG/LNG import, petrochemical, metallurgy, etc. All of these projects have huge investment potential with controllable risks under the support of the government of Bangladesh.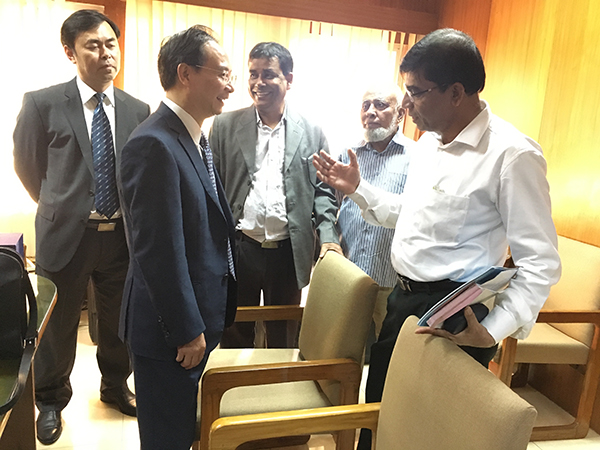 Chairman of Chinabidders Mr. Kingston Wen remarked that Chinabidders will turn all of these demands into specific projects and welcome excellent Chinese enterprises to come to Chinabidders platform to join our hands together and share the opportunities together in the emerging markets of Bangladesh with the support and aid of the "Belt and Road" Proposal.