On March 1st, 2018, the Chairman of Chinabidders Mr. Kingston Wen, together with the Senior Vice President and partner of Elion Resources Group Mr. Yan Xuesheng and the partner of Chinabidders in Pakistan Mr. Waseem, visited Governor Sindh Mr. Mohammad Zubair and the Governor Secretariat Mr. Syed Salahuddin Ahmed. Friendly exchange and strategic cooperation were explored in multiple fields.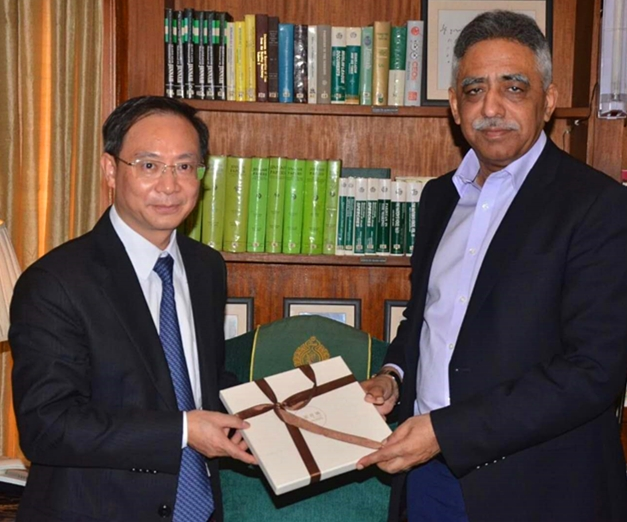 At the meeting, Mr. Kingston Wen remarked that Chinabidders.com is a project service platform that integrates engineering and manufacturing resources of China and connects the global demands of engineering and procurement under the unprecedented success of China's industrialization as well as the Belt and Road strategy. The vision of Chinabidders is to facilitate Chinese participation of global projects and make global projects grow with Chinese power, finally completing the mission of making it easy to do projects anywhere. For Pakistan, Chinabidders is to duplicate the miracles created by China's reform and opening-up in the past 40 years to the most and promote the industrialization of Pakistan by bringing in successful and proven projects in China. What is more, all the services provided by Chinabidders is free of charge any and deal is done, while only a small amount of service fees will be charged based on agreed commitment between and among each others.
The governor spoke highly of Chinabidders's spirit and operation mode and believed that Chinabidders is a good platform to promote the economic exchange and cooperation between China and Pakistan.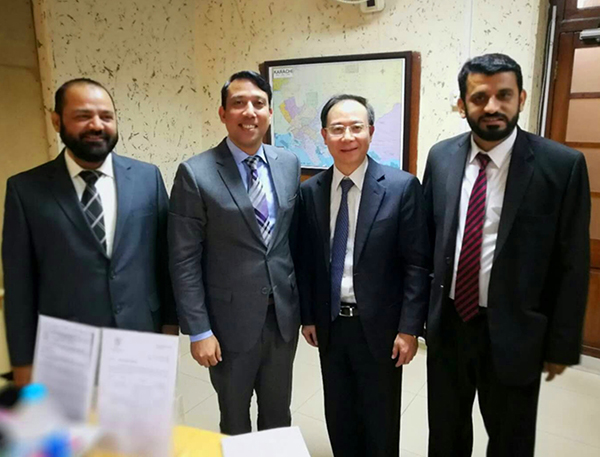 At the meeting, the two parties explored cooperation in many fields, especially the project of the 10,000 acres budget homes and sewage treatment. The Governor Secretariat Mr. Syed Salahuddin Ahmed proposed that the cooperation on the above projects should be carried out with PPP pattern and recommended the PPP Unit of the Sindh government to Chinabidders. Both the governor and the secretariat hoped to seek excellent Chinese resources and partners through Chinabidders.com to develop the local projects, thus promoting the infrastructure development and improving people's living conditions of Pakistan.

In the meanwhile, Mr. Yan Xuesheng, the Vice President of Elion Resources Group which is one of the Chinese partners of Chinabidders, introduced the main business of his company. He mentioned that Elion Group is China's leading enterprise on ecology restoration and the global leading enterprise on sand governance authorized by the UN. Elion Group is dedicated to ecological civilization construction from sand to cities, mainly focus on ecology restoration, energy saving and environmental protection, green finance. The Governor Mr. Mohammad Zubair had a deep interest in desert afforestation and also discussed the possibilities of afforestation in Thar district. Mr. Yan showed high expectation to cooperate with Pakistan through Chinabidders.com and warmly invited the governor to visit China.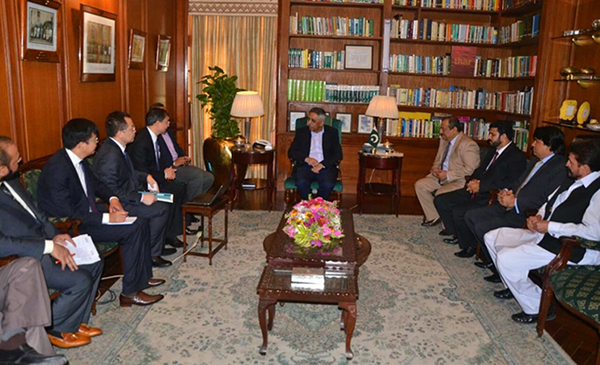 This visit further develops the cooperation space and resources for Chinabidders in Pakistan and verifies the validity and potential of Chinabidders, accumulating more power for the growth and development of Chinabidders.